[wpsm_ads1]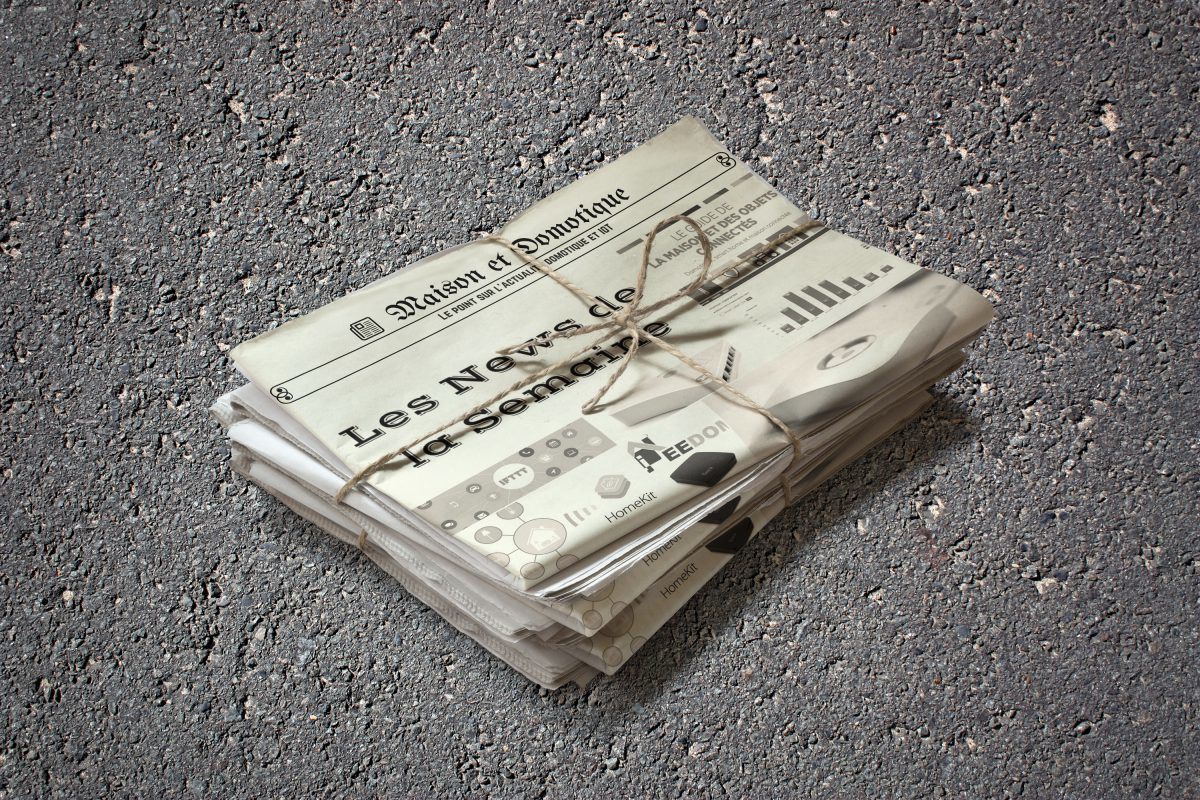 A new week ends, the opportunity as every Friday to take stock of the news of the house, home automation, and smart health connected objects of the week!
This week, a lot of news about home automation, thanks to CES Unveiled held in Paris, and Batimat is being held right now. Delta Dore will be present for the first time at the CES in Las Vegas next January to unveil a revolutionary hot water management solution. Unfortunately, we do not know more, the Breton manufacturer came to CES Unveiled especially for teasing. Successful mission, since our curiosity is piqued: p Somfy, he took advantage of Batimat to unveil its connected windows (and motorized!), But especially its new connected lock that will replace the old formerly known under the brand Okidokey. Given the new features of this new version Door Keeper, we can not regret his big sister: p Jeedom continues to make the news around the Freeboxbut also ZigBee, since the solution can perfectly manage the numerous ZigBee devices existing today thanks to a simple USB key. For those who often wonder about the interest of home automation, I invite you to listen to the podcast of SmartHome Academy, which explains how the smart home can help patients with Parkinson's. On our side, we love to install and Review the ceiling light Yeelight Meteorite, which in addition to being very beautiful, can integrate into various home automation systems, Jeedom included: D We also talk about security of smart health connected objects, how to choose your garage door, and we prepare quietly (but not too much!) This weekend of November 11, which will lead to many promotions on the occasion of the famous " Single Day !
With that, I leave you with the detail of the articles of the week …
Blog articles that should not be missed:
---
But also the important news elsewhere on the web:
With that, I wish you a great weekend! The blog will be on vacation next week, just to blow a little. So we say to meet you in the fall!


[wpsm_ads2]